GATEWAY CONSULTING SINGAPORE COURSE VENUE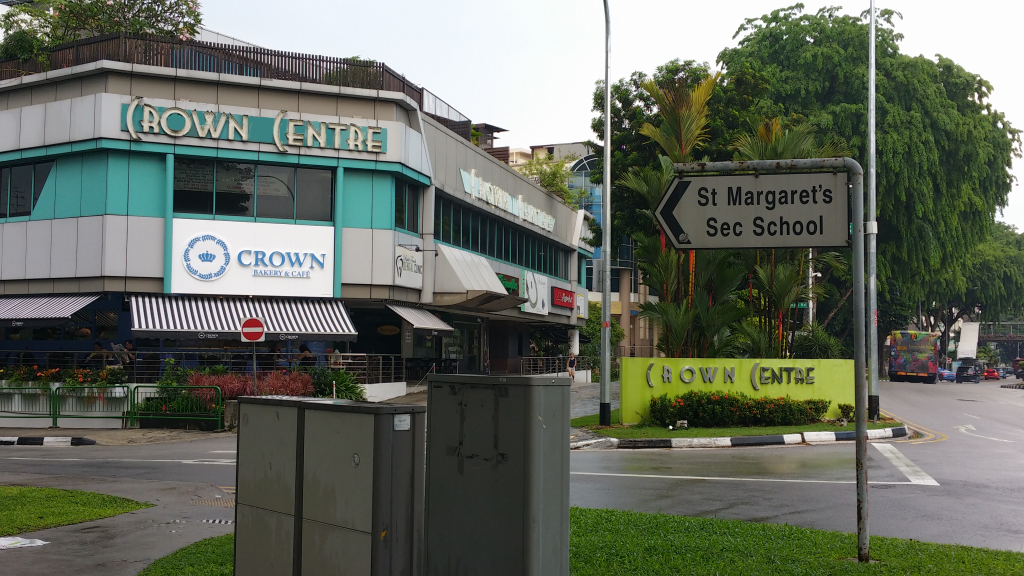 The Gateway Training Studio @ Crown Centre
#02-02 Crown Centre
557 Bukit Timah Road
Singapore 269694
Tel: (65) 8012 0405 / 8121 9898
Directions
The Gateway Training Studio is conveniently located at Crown Centre and easily accessible:
By MRT:
Alight at the Botanical Gardens Station (Circle Line)
If you choose to walk, turn left as you exit from the station and head towards Serene Centre and Farrer Road.   Cross Farrer Road at the intersection and walk straight for about 150 m. The Crown Centre is visible after the first bus stop you see.
If you choose NOT to walk, you can take a bus from the bus stop just outside the Botanical Gardens Station and get off at the next stop which is just in front of the Crown Centre. (Be sure that you DO NOT take bus no. 48, 153 and 186 as these three buses will not go towards the Crown Centre but turn left into Farrer Road before that!)
Alternatively, alight at Tan Kah Kee Station (Downtown Line 2) and turn right as you exit from the Station, walking towards the direction of Farrer Road.   Crown Centre is just after Coronation Plaza and King's Arcade (about 8 mins walk)
By Bus:
The Crown Centre is just next to Bus Stop 41031 along Bukit Timah Road (just after Serene Centre and the Farrer Flyover). The Bus Stop is served by buses 66, 67, 74, 151, 154, 156, 157, 170, 171, 174,852, 961 and 645 if you are going north towards the direction of Bukit Timah Plaza, Ngee Ann Polytechnic and Beauty World. If you are coming by Dunearn Road and going south towards the City, alight at the bus stop just opposite Coronation Plaza and cross Bukit Timah canal using the overhead bridge for pedestrians.
By Car:
If you are driving, there is a basement car park at the Crown Centre (entrance at King's Road). Hourly parking rates apply.
Pls note the following car park charges:
Crown Centre (1st hr $2, subsequent 30 mins or part thereof $1)
King's Arcade (just across the road – 1st hr $1.50 subseq 30 mins or part thereof $0.80)
Coronation Plaza ($2.00 per hour).
There is free curbside parking (at your own risk) along one side of Duke's Road and adjoining Tan Kim Cheng Road on a first-come-first-served basis.   Gateway Consulting accepts no responsibility for any liabilities should you decide to do so.