GATEWAY CONSULTING PTE LTD

THE IMDA CITREP+ FUNDING IS NOW EXTENDED TO INCLUDE SINGAPORE PERMANENT RESIDENTS (SPRs). PLEASE REFER TO FUNDING TABLE BELOW: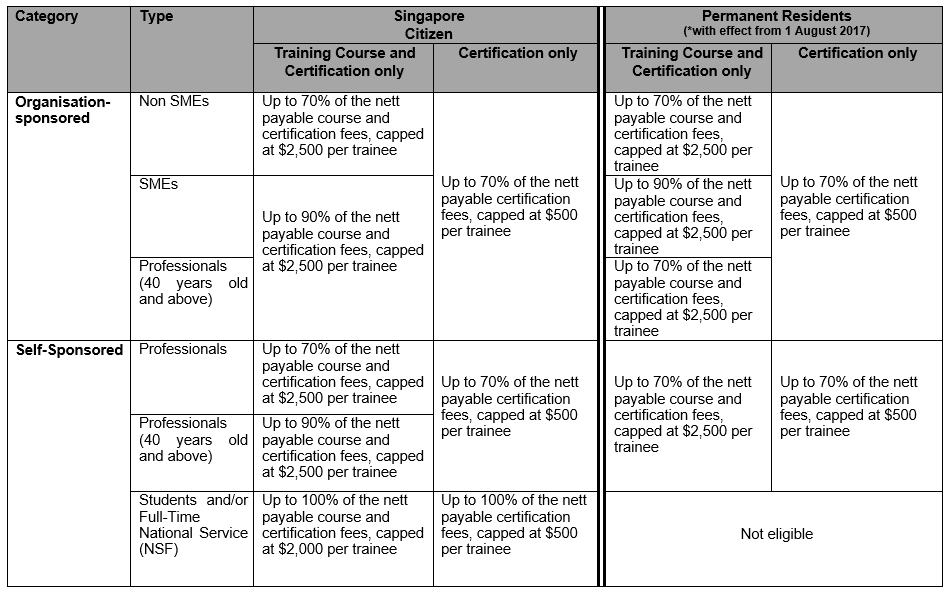 * Definition of SME: • Annual Sales turnover of not more than S$100 million OR • Employment size of not more than 200 workers
FOR DETAILS PLEASE CHECK HERE
In addition, Singapore citizens who are self-sponsored can also use all or part of their S$500

Skills Future Credit

to further offset their course fee payment (terms apply).
Welcome to Gateway Consulting Pte Ltd!
The Company was established by Dr KC Lun in October 2006 when he retired from his professorial appointment after a rewarding career at NUS, NTU, NUS-Duke Graduate Medical School that spanned nearly 40 years.
Since 2006, Gateway Consulting has been offering Courses in Dr KC Lun's repertoire of expertise in healthcare including biostatistics, health informatics, data analytics, research methods, randomized controlled trials, epidemiology and medical demography.
All of our Gateway Consulting courses are endorsed by IMDA for CITREP+ and are eligible for SkillsFuture Credit:
AMIA 10×10 Course (also known as the Gateway to Health Informatics Course – G2HI)
Distance-learning course offered by Oregon Health and Science University (OHSU) and the American Medical Informatics Association (AMIA) in collaboration with Gateway Consulting. Tutors: Prof William Hersh (OHSU), Dr KC Lun (Gateway), Assoc Prof Low Cheng Ooi (MOH)
Data Analytics in Healthcare (DAHC) Course
Three (3) day, full-time course. Tutor: Dr KC Lun
For the Data Analytics in Health Care (DAHC) Course, whose course fee is capped at SGD$2,500, Singapore citizens between
17 to 25 years

who are full-time, post-secondary students pursuing NITEC, Higher NITEC, Diploma and up to 1st Degree in Post Secondary Educational Institutes (PSEIs) in Singapore as well as Singapore

full-time National Servicemen and up to 6 months post ORD date

are eligible for

100%

reimbursement of the Course fee (terms apply).
To comply with IMDA's requirement to have a Certificate Awarding Body (CAB) for CITREP-endorsed courses, Gateway Consulting has collaborated with the American Medical Informatics Association (AMIA) to award the AMIA Certificate of Completion to participants who pass the Gateway to Health Informatics (G2HI) course.
Gateway Consulting has also collaborated with the College of Medical Science and Technology (CoMST) of Taipei Medical University (TMU) to jointly offer the Data Analytics in Healthcare (DAHC) Course with TMU as the Certificate Awarding Body. Successful participants for the DAHC course may also apply for credits exemption if they further pursue graduate courses in health informatics offered by the College of Medical Science and Technology, Taipei Medical University (ranked among the top 100 medical universities in the world).
To view next Course dates, please proceed to:
Data Analytics in Healthcare (DAHC) Course Site

Gateway to Health Informatics (G2HI) Course Site

(expiry of IMDA CITREP+ support extended to end March 2021)