IMPORTANT ANNOUNCEMENT
We are pleased to announce that the Data Analytics in HealthCare Course (DAHC) has been extended by IMDA for the CITREP+: SF for ICT programme expiring 31 March 2019.
With effect from 1 October 2018, the Course Fee has been revised to

SGD$2,500 (no GST)

. Singapore citizens and Singapore Permanent Residents who are either company-sponsored or self-sponsored will still be eligible for the generous Course Fee reimbursement support from IMDA under the new CITREP+: SF for ICT programme. Students and/or Full-time National Servicemen will be eligible for 100% course fee reimbursement.
Also Singapore citizens who are self-sponsored will still be eligible for the use of their Skills Future Credits. See below for funding support details.
GATEWAY CONSULTING SINGAPORE & TAIPEI MEDICAL UNIVERSITY JOINT COURSE
Learn the Fundamentals of Data Science specially tailored to Healthcare. Check out our unique Syllabus. No other course in Singapore, or for that matter, elsewhere, covers all of the topics we offer. This is due to the unique, multiple skill sets of our tutor, who has had nearly 40 years of experience with data science in healthcare.
The Data Analytics in Healthcare Course is jointly offered by Gateway Consulting and the College of Medical Science & Technology, Taipei Medical University. Under this collaboration, the course will taught by Dr KC Lun of Gateway Consulting and the Certificate of Attainment will be awarded by the College of Medical Science & Technology, TMU.
NEW: Text mining using R (with examples from Twitter) – see Syllabus

FINAL COURSE BEFORE EXPIRY OF CURRENT CITREP+ ENDORSEMENT ON 30 SEPTEMBER 2018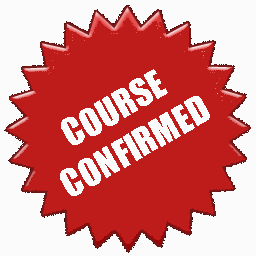 Click here to register online.
Registration is closed.
Enquiries for late registration: admin@gatewaypl.com or 6463 8687

This course is endorsed by IMDA for CITREP+ 2017.
THE IMDA CITREP+ FUNDING IS NOW EXTENDED TO INCLUDE SINGAPORE PERMANENT RESIDENTS (SPRs). PLEASE REFER TO FUNDING TABLE BELOW: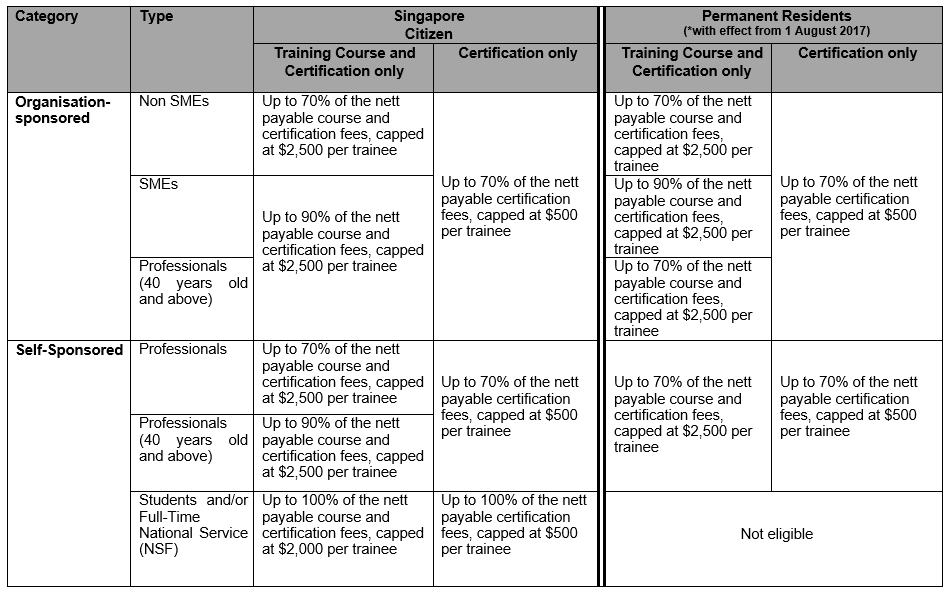 * Definition of SME: • Annual Sales turnover of not more than S$100 million OR • Employment size of not more than 200 workers
FOR DETAILS PLEASE CHECK HERE
In addition, Singapore citizens who are self-sponsored can also use all or part of their S$500 Skills Future Credit to further offset their course fee payment (terms apply).
For other Gateway Consulting Courses, please visit www.gatewaypl.com
AFTER 1 OCTOBER 2018, the following Funding Table will apply:



Comments from the 22nd run (16-18 May 2018)
The instructor gives a lot of examples to illustrate complicated concepts which facilitated participants' understanding.

The use of R -package is very useful.

Very adequate in the materials and current trends in healthcare analytics.

good food, relevant course content, very practical.

Course is comprehensive and Prof Lun would take the time to explain concepts of how to use the tests and why.

New interesting stuff about text mining.

Dr Lun is very knowledgeable and willing to guide us.
Comments from the 21st run (14-16 Mar 2018)
Strong basic foundation of statistics and related applications were taught and reinforced throughout the course

Dr Lun is very well-versed and thus was able to explain concepts and models and techniques well

The knowledge obtained in this course can be easily used in other domains of work/industry besides healthcare

Good organization and well spaced out sessions

small class size was great for discussion and interaction

pace was just right, tea breaks/lunch food were great! Thank you!

Prof Lun has the gift of teaching concepts clearly and patiently, indeed it was "statistics without tears"!

Instructor explained concepts well. He is patient. Examples shared were interesting and easy to relate to.

Instructor explained statistics in a very easy way to understand
Comments from the 20th run (7-9 Feb 2018)
Many good examples to let us understand better

Tutor is friendly, knowledgeable and patient

Very patient, willing to explain concepts, re-demo steps during labs

Why a Data Analytics in Healthcare Course?
In recent years, the field of Data Analytics has gained prominence due to the large amounts of data generated by the increasing use of IT in business and industry. At the same time there is a dearth of individuals with the skill sets to leverage on the data to help their organizations to improve their workflow processes and to gain competitive advantage. In addition, Data Analytics has been singled out as one of the critical skills for strategic manpower capabilities development in support of the Smart Nation Programme.
Gateway Consulting's Data Analytics in Health Care (DAHC) Course places strong emphasis on Data Governance and Data Skills in support of strong Data Governance. It is intended to help professionals understand the strategic importance of data and data governance to acquire the necessary knowledge and technical skills to undertake work in data analytics, with special emphasis on healthcare. With healthcare analytics getting increasing focus, there is already a strong global demand for IT professionals with data analytic skills. As statistics is the bedrock of data analytics, the 3-day Course places emphasis on imparting health-related statistical skills to participants through lectures and videos as well as hands-on laboratory problem-solving training, underscoring the importance of statistical data analysis as a major component in the grooming of data scientists.
With the increasingly pervasive use of IT in business and industry, consolidating the large volumes of data generated daily poses a massive challenge to an organization. Leveraging on such data is vital in terms of gathering business intelligence, streamlining workflows, keeping operating costs down and having the means to track and improve operations so as to offer the highest quality of customer service and, in the healthcare ecosystem, patient care. To maximize the yield of information from its operations data, it is strategic for organizations to acquire in-house analytic skills which can provide them with the professional competence to collect, clean, process and analyse data and generate results especially for workflow dashboards and KPIs for use by its management and various stakeholders. As statistics is the bedrock of data analytics, Gateway Consulting's Data Analytics in Healthcare Course is tailored to enable participants to acquire the necessary data analytic skills as a first step in the training of data scientists, with emphasis on healthcare. The emphasis on acquiring basic statistical skills is done over 3 days of full-day training using a combination of lectures, case studies and hands-on labs. Participants will also get to learn the use of the open-source R-Commander statistical package (no coding is needed). All lectures and labs are conducted by Dr KC Lun, CEO of Gateway Consulting and a retired NUS, NTU and Duke-NUS professor with over 40 years of teaching experience at university levels.
NOTE: This Course is called Data Analytics in Healthcare because it was originally designed for individuals working in healthcare. However the concepts, techniques and skills taught in this Course are GENERIC and can be usefully applied in areas other than healthcare such as banking, insurance, business, population and socio-demographic studies, telco industry etc.
WHY YOU SHOULD TAKE THIS COURSE:
You learn Principles of Data Analytics (what are Data Analytics, how are they important to you and to your organization and how do you apply them?)
You learn Fundamentals of Statistics and how they are applied (concepts and applications of confidence intervals, statistical indices, data visualization and statistical tests of significance)
You learn the Principles and Uses of Predictive Analytics (concepts and applications of commonly-used Predictive Analytics techniques)
You learn the skills of data collection including Types of Study Designs, Sampling Methodology and Estimation of Sample Size and Power of Statistical Tests
You learn the skills of data-processing and data cleaning, data visualization and statistical analyses (including Predictive Analytics techniques) using the intuitive, open-source (= free)R-Commander and its EZR plugin. R-coding is minimal.
This course is endorsed by IDA under its CITREP+ programme (70% course fee reimbursement for Singapore citizens – terms apply)
If you are a Singapore citizen and self-sponsored, you also qualify for the use of all or part of your Skills Future Credits (SFC) to offset course fee payment.
Best of all, you are taught by a tutor who has over 40 years of national and international experience with data analytics at university level.
Who needs the Data Analytics in Healthcare Course?
Individuals interested to foster a data-driven culture within their organization
Individuals working or wishing to work in healthcare institutions, business and research organizations and industries who desire to acquire basic data analytic skills training
Individuals wishing to acquire basic data analytic skills training for research and development (R&D)
Individuals with interests to learn data analytics as applied to all areas of industry.
Course Trainer for the Data Analytics in Healthcare Course

Dr KC Lun is CEO of Gateway Consulting and a retired NUS, NTU and Duke-NUS professor with over 40 years of teaching experience at university levels. His last academic appointment prior to retirement was Professorial Fellow (Health Informatics) in the Dept of Information Systems, NUS (until 31 Dec 2014). He has over 40 years of experience in the fields of biostatistics, health informatics, medical demography and research designs and methodology.
His track record is available at this URL
In addition to the Course Folder, all Course Participants will also receive a FREE DVD comprising (1) full lecture and lab slides, (2) softcopies of Course References, (3) the latest version of R and R-Commander, (4) videoclips used at lectures and labs, (5) text and video resource materials on biostatistics techniques and R and R-Commander usage and (6) Software on Sample Size calculations and Statistical Power estimations developed by Dr KC Lun for the World Health Organization.
For details on Course fee and enrolment, please see Registration
Home | Syllabus | Timetable | Project | Tutor | Registration | Venue | About CITREP+ | Course Brochure