FINAL COURSE
 


THERE WILL BE

NO MORE

RUNS OF THE

DATA ANALYTICS IN HEALTH CARE (DAHC) COURSE

FROM  1  JANUARY 2022  AND THEREAFTER.

Register early for final IMDA CITREP+ support while places are still available !

Next and Final Course starts

Monday 13 Dec 2021 
Registration closes on

Monday 6 December 2021

 . 
Expiring in

THERE MUST BE A REASON WHY THIS COURSE HAS DONE 33 RUNS AND TRAINED OVER 200 HEALTH CARE PROFESSIONALS.
DON'T JUST TAKE OUR WORD FOR IT.  READ THE FEEDBACK FROM OUR COURSE PARTICIPANTS!
Feedback from participants on the most recent live, online course:
Prof KC was very knowledgeable. He is an expert in this field and is able to teach this course so that even new learners in statistics are able to understand. He is also very friendly and very patient, and is willing to take out additional personal time to help you understand difficult topics (for example, multiple logistic regression). I have been trying to understand some of the topics for many years but with this course, I finally can confidently say that I am able to perform statistics with confidence. R-commander is also free and easy to use.

Statistics was always daunting but learning tools like R-commander make it much less so. And Prof KC Lun is very proficient and learning from him was easy. I would certainly recommend this course to others.

Easy to understand and Dr Lun is very patient in explaining difficult concepts. It will even be greater if we can have a little more time to do the lab sessions together. Sentiment analysis is totally new to me. I think it is good to get a sense of it given that text analysis (or even qualitative data) was usually considered difficult. Thank you for the great course!

I enjoy this amazing class which is conducted by a knowledgeable and helpful professor.

– comprehensive
– lecture note is useful, well-presented
– amount of lecture material covered in each class was appropriate
– followup Q&A using email as communication channel is good
– the lab with using R was interesting

– instructor responsive to questions via email or via Zoom
– instructor has been very passionate in teaching and made the course interesting to attend
– had a good foundation on biostatistics from the course
– had added practical value in learning R-commander through the labs

– snapshot to cover all course topics
– small group lecture and lab tutorial so that you can ask questions anytime
– instructor is very responsive
Read FULL feedbacks from participants HERE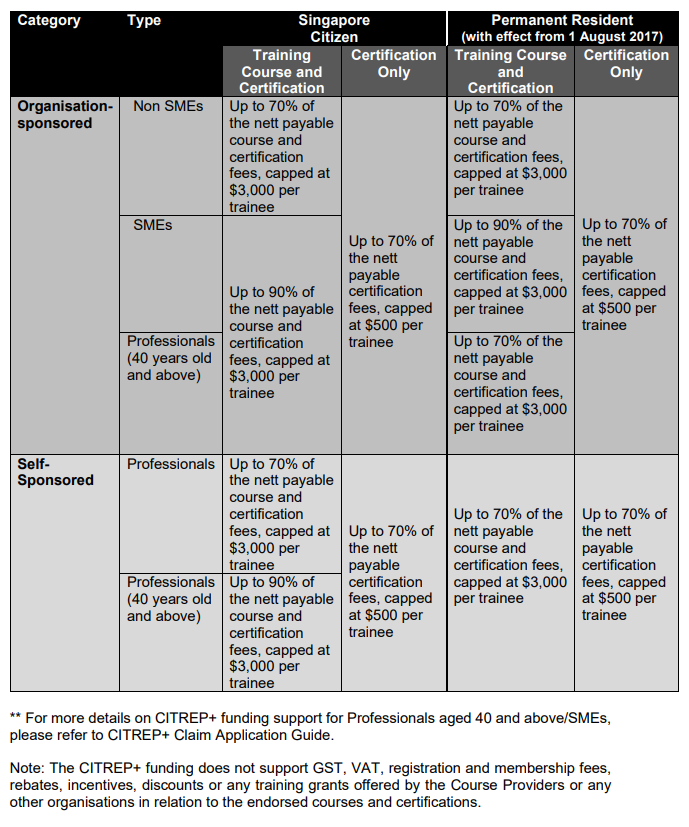 The IMDA CITREP+ support for course fee reimbursement to Singapore citizens and Singapore Permanent Residents and well as Skills Future eligibility for self-sponsored Singapore citizens will still apply. For details, click here.
PLEASE NOTE:  Gateway Consulting absorbs

ALL GST charges

for all of its courses.
===========================================================================